Sharon Frazier appeared on "Sunday Morning" Primetime Special

Jane Pauley hosted this one-hour primetime special exploring the wonders, rewards, and challenges of growing older, which aired on CBS and streams on Paramount+.

Sharon Frazier is a Movement Therapist and American Council of Exercise, ACE, Certified Clinical Exercise Specialist with more than 20 years of experience in Therapeutic Fitness and founder of The Restorative Movement Method. This science based approach that has earned accolades and referrals from doctors, physical therapists and occupational therapists worldwide. Ms. Frazier is referred in New York City by The Hospital for Special Surgery, The Mount Sinai Hospital, and Beth Israel Hospital.
The Restorative Movement Method works to rehabilitate existing injuries and to prevent future injuries by blending a personalized Fitness and Therapeutic program into one as prescribed by your doctor or therapist. Working cooperatively with your personal physicians and physical therapists, Ms. Frazier's unique approach to exercise develops body awareness, restores strength, increases flexibility and improves posture. Your health care professional is frequently updated on your progress.
Ms. Frazier utilizes her extensive experience in Movement Therapy, Anatomy and Exercise Physiology to help determine the path for her clients. The interdisciplinary approach fuses functional fitness with strengthening exercises combining the following methods into a fluid one hour session: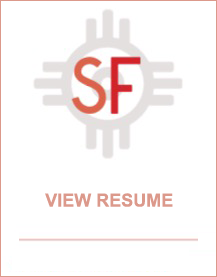 • Yoga/Pilates Fusion
• Foam Roller
• Ball Release Program
• Core Fusion
• BARRE
• Balance
• Resistance Bands and Weighted Balls
• Neuromuscular Release/PNF
• Duets
• Pre-Sports Conditioning
The programs vary with each client and creatively change with each session in order to address a variety of issues and make the experience rewarding and effective.